Door Ding and Auto Hail Damage Repair in Minneapolis, MN
Serving the Twin Cities and the surrounding areas
Offering Hail Damage Repair and PDR in Minneapolis, MN
Q's Paintless Dent Repair was formed in 2004 by Antonio Quiroz, a Master Technician and ARC Certified PDR technician. We believe in providing high quality repair services either in the shop or on the road. We specialize in repairing minor door dings, major dents, hail damage and creases in Spring Lake Park, Minnesota.
Our team loves their work and has a knack for excellence. We have been serving the twin cities for the last 17 years, having repaired thousands of vehicles and having thousands of satisfied clients. We believe in building good relationships with our clients by doing stellar repairs that are affordable and take very little time.
We are the best dent repair solution in town. Come see Tony and his team at Q's Paintless Dent Repair. We'll have your car back on the road looking brand new in no time!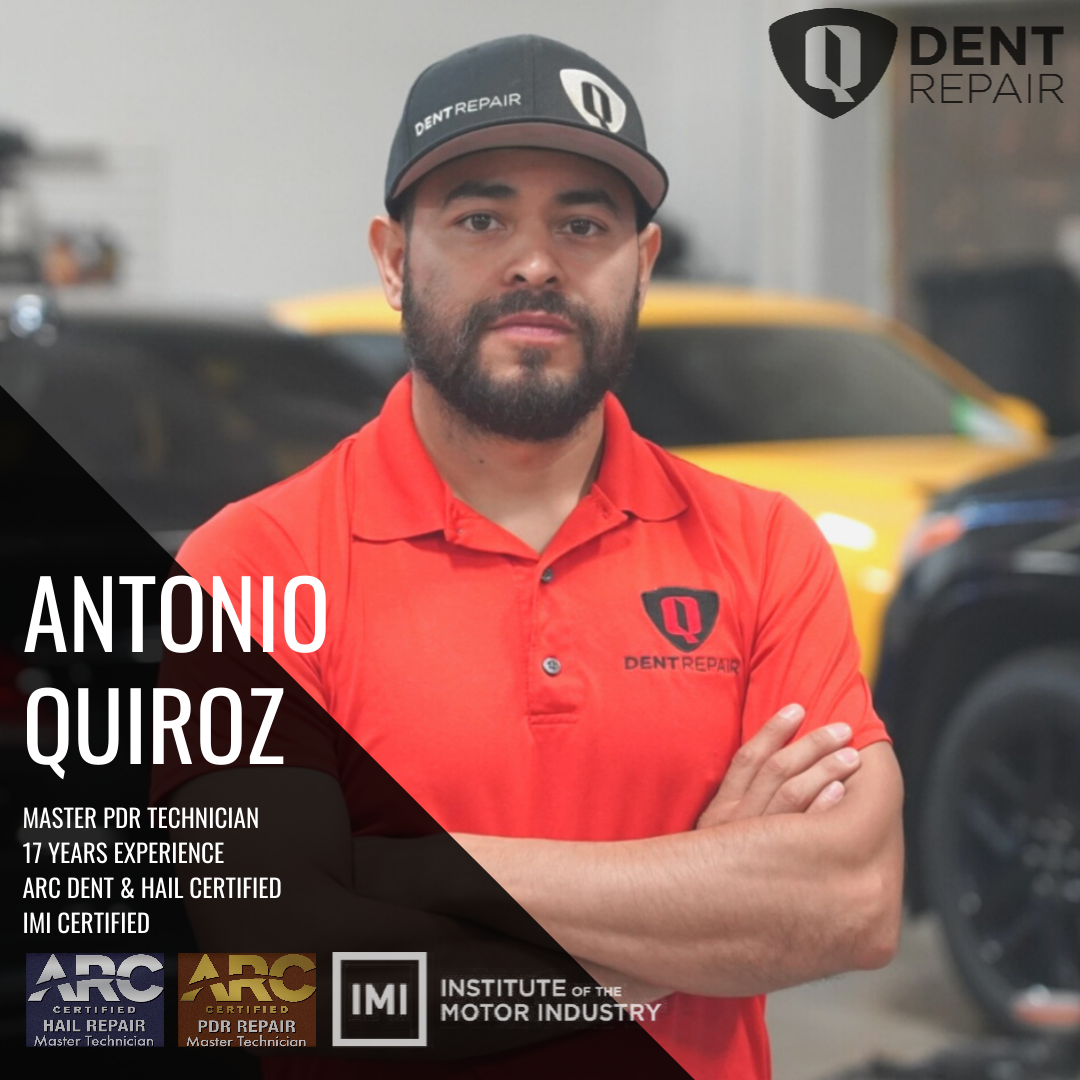 17 Years of Proven Dent Repair
We Help With Insurance Claims
Affordable: Save Time & Money
Q DENT: Your CERTIFIED Dent Repair Experts
Being experts in their fields, the PDR technicians at Q's Paintless Dent Repair will remove imperfections from your vehicle without using paint or fillers. Your vehicle goes through daily wear and tear. We are a dedicated team of certified PDR technicians servicing the Spring Lake Park, Minneapolis area. We are experts in removing door dings, minor and major dents, hail damage and creases. That is why minor damage like creases, door dings, bumps and dents can occur. We provide onsite repair services and repair vehicles at our shop. 
PDR is ideal for minor damage and it can help you retain your vehicle's value. It is 1-5 times less expensive than a repaint because no materials are used. In fact, only special tools and lighting equipment are used and the dent is massaged out permanently. We never use paint, fillers, bondo, or any other harmful chemicals. PDR is environment friendly. The final finish is impeccable!
We have satisfied thousands of clients from the past 17 years of car repair service. We believe in providing quality repairs that save your money, time and original factory paint. Most of repairs take a a few hours to complete, some might take longer depending on the damage. We also help our clients with their insurance claim and ensure that their experience with us is encouraging.
You can always trust Q's Paintless Dent Repair to deliver a quality job in a timely, friendly, and efficient manner.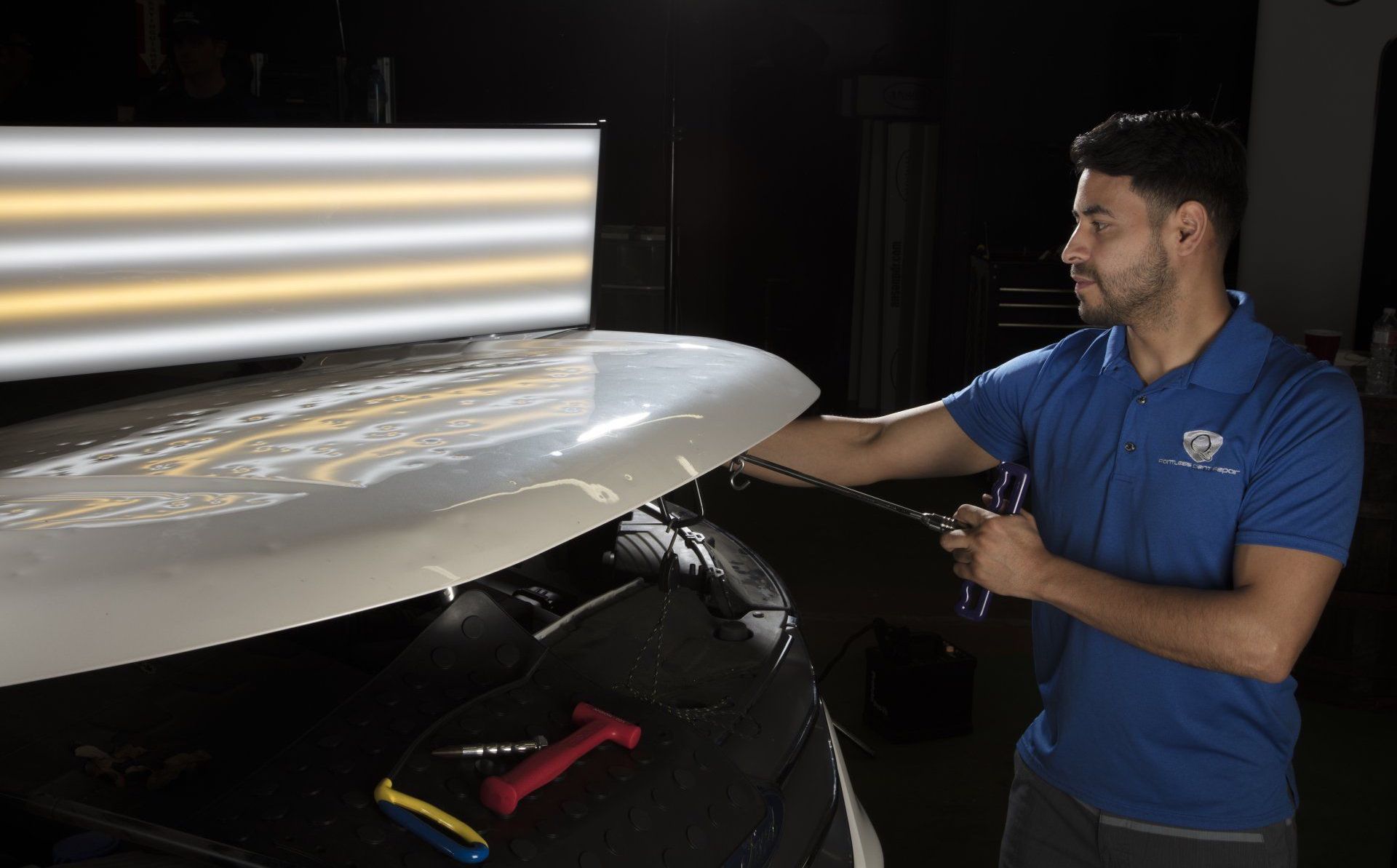 Text an image of your vehicle for an accurate estimate!
Mobile Repair Is Available!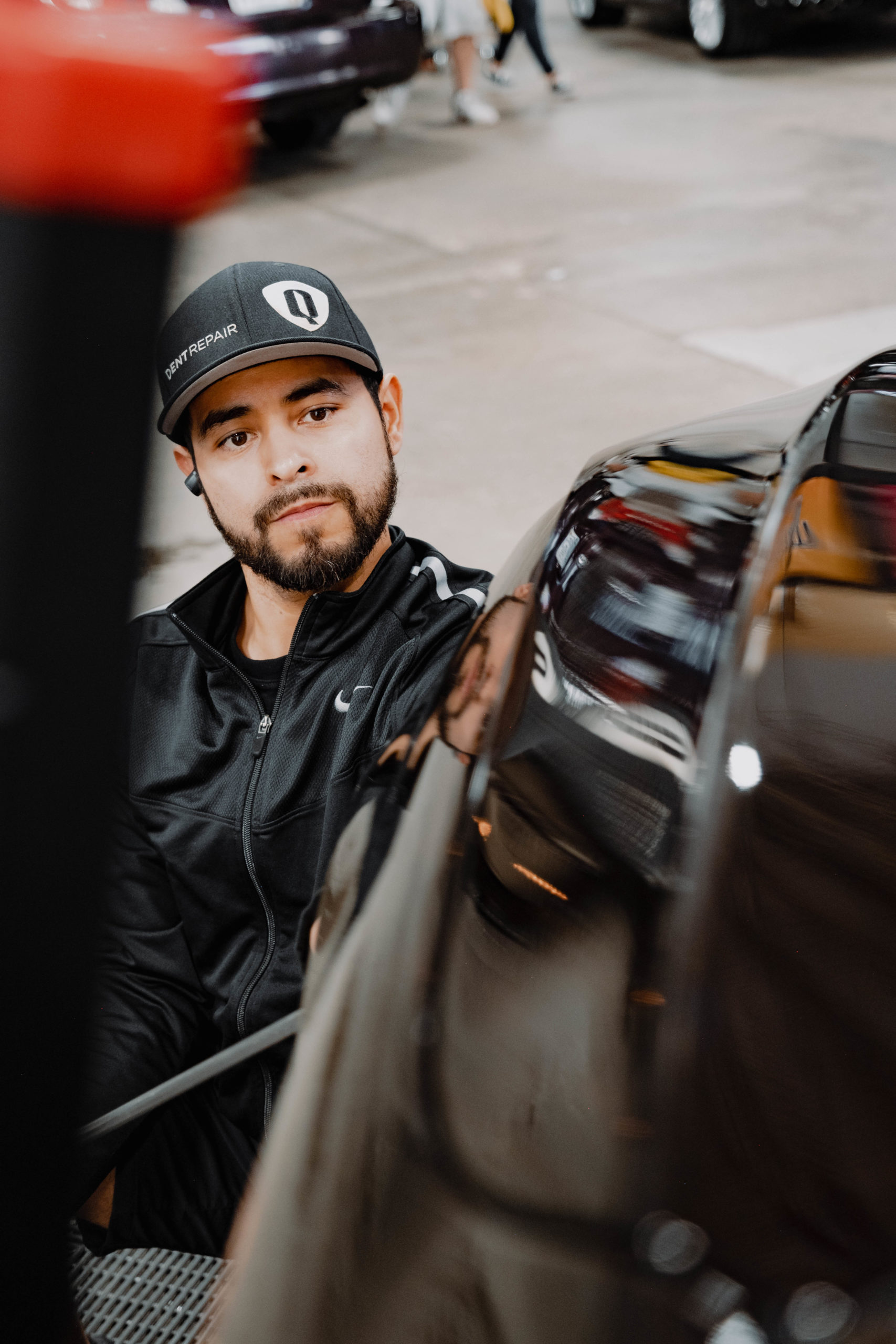 Tony was fantastic! We used them for their mobile service – they came out to our house and fixed several dents for us. They did an incredible job – you can't even tell where the dents were before hand! Tony communicated well, showed up early, had very fair prices and overall was a pleasure to work with. I highly recommend Tony's work!
Our experience with Tony was amazing! Not only did he quickly remove the dent on our new-to-us vehicle, he also buffed out the scratches AND removed the label glue from the dealership. He came to our driveway so we didn't even have to leave the house, and it looks good as new. So impressed!
Step 1
How would you rate your most recent experience?
Step 2
Share your experience on your preferred network:
Step 2
It looks like we could have done better.
If we've done something wrong or you have suggestions on how we can improve our services,
please let us know. Simply fill out the form below and we'll do what we can to make things right.