Paintless Dent Repair in Minneapolis, MN
Offering PDR in Minneapolis, MN
Q's Paintless Dent Repair provides quality paintless dent repair (PDR) services that save you money, time and your original factory paint. Our repairs cost much less compared with traditional repair and are convenient. We offer in-shop repairs at its Spring Lake Park, Minnesota location, as well as mobile PDR.
Our PDR technicians can remove imperfections from your vehicle without using paint or fillers. PDR is ideal for minor damage like creases, door dings, bumps and dents that can frequently occur. PDR can also help you preserve your vehicle's original factory finish and value. It costs 1-5 times less than a repaint because no materials are used; we only use lighting equipment and special environmentally-friendly tools that are used to massage out dents permanently.
Q's Paintless Dent Repair believes in providing a superior finish so that your vehicle is returned to its pre-damaged condition. We are always excited to give our clients a warm and friendly service that they can count on. We have over 17 years of experience and have a streamlined repair process that is quick and hassle-free. We also help our customers with their insurance deductible and remove unnecessary stress.
We also understand that many of our clients are busy and find it difficult to visit our shop and they do not have to worry because we can come to your location and repair your vehicle. Our technicians come with all the necessary tools and equipment to repair your vehicle perfectly.
With thousands of satisfied clients, you can always trust Q's Paintless Dent Repair to deliver a quality job in a timely and friendly manner.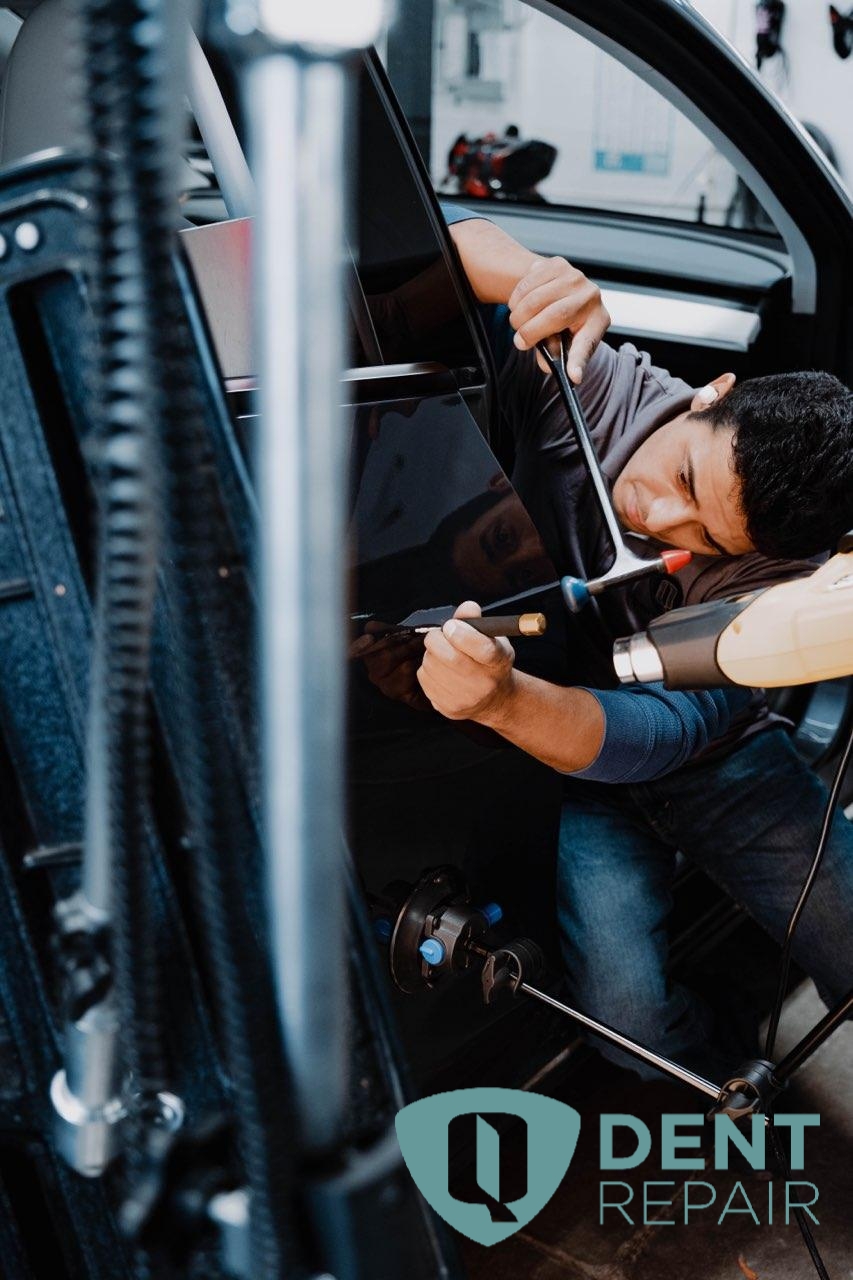 PDR is the art of removing auto body damage that has not altered the original paint job.
Large/Small Dents, Dings, Creases, Hail Damage, Road Debris, Wind and Other Weather Debris
Save Money Using an Inexpensive Solution
Retain Factory Paint Warranty
No use if chemicals or drills for holes
Save Time: Takes Only 1-2 Hours
Factory Panel Is Manipulated Back into Original Shape
Mobile Repair Is Available
Our team at Q's Paintless Dent Repair is happy to come to your location and repair your vehicle without sacrificing quality, efficiency or affordability of service. Our PDR technicians are equipped with the latest equipment, tools and a can-do attitude.
We can remove all kinds of minor damage without using paint or other harmful chemicals. We can even help with your insurance claim.
Our team at Q's Paintless Dent Repair is dedicated to giving you a convenient and effective mobile repair solution!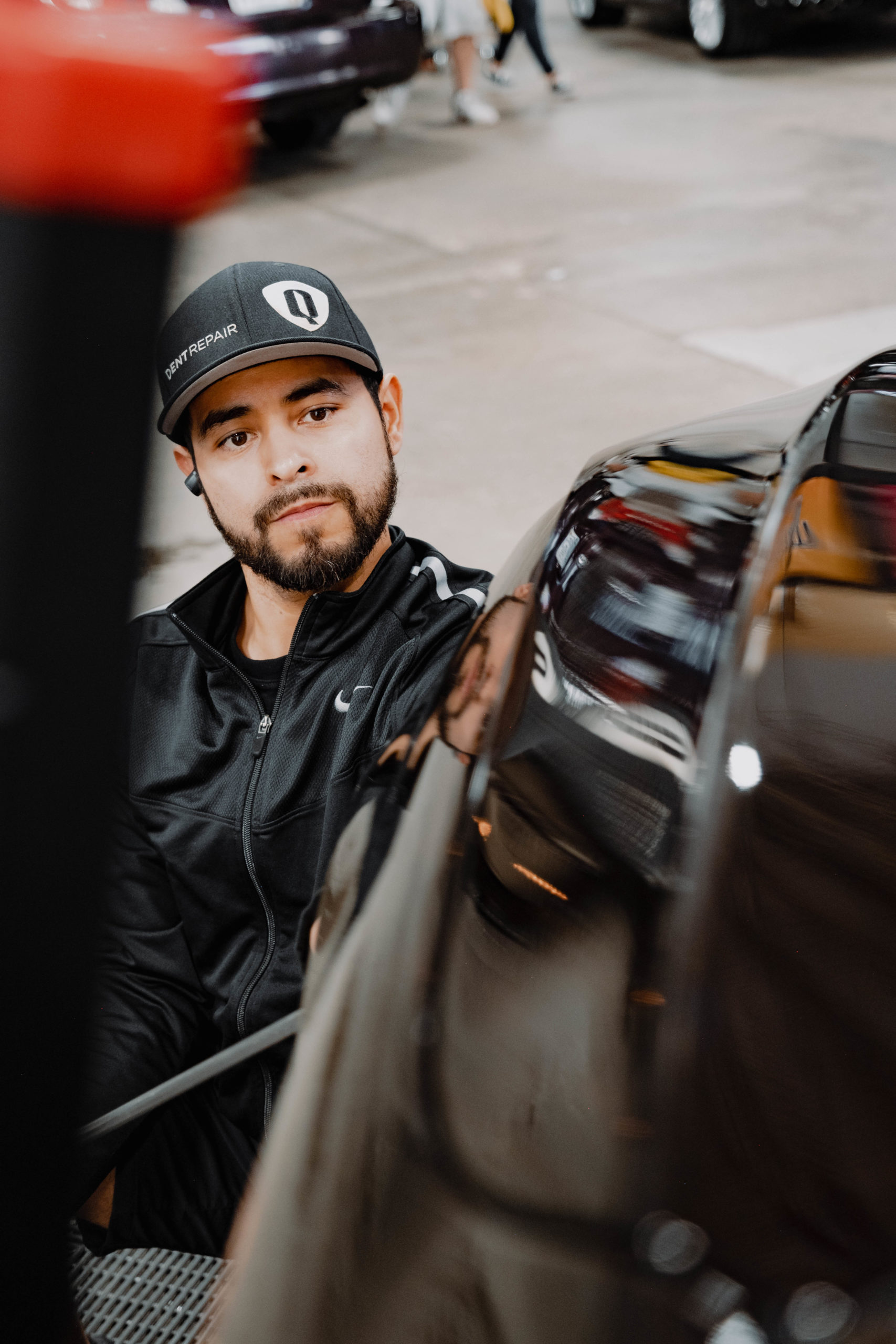 Door dings can easily be removed by our certified PDR technicians. We service all kinds of vehicles that range from domestic to exotic. We aim to restore each vehicle precisely and affordably. Q's Paintless Dent Repair is one of the leading providers of door ding repair service in Spring Lake Park can have your vehicle restored in no time.
PDR is the best repair solution for instances where the paint is not cracked. Door dings fall into that category, because you don't need to repaint the whole panel to get the ding out. We can manipulate the panel back to its old shape in a few hours or less. 
Our mobile PDR service can come to you for a convenient solution. We are also happy to help you with your insurance claim.
Click to Check Out Our Entire Gallery
Tony and his team at Q's Paintless Dent Repair will have your car back on the road looking brand new in no time! Text us photos of your vehicle's damage to get a quote.